Saturday, December 29th, 2007
Lael Powell Rushing's Top 10 Extreme Car Camping Tips, 2007
When most of the CT staff headed for Europe last month — December and January is our favorite time in Paris and Rome (no tourists!)– our West Coast editor jumped into his Ford Escort, said goodbye to family and friends, and embarked on Road Trip #256.
A December road trip in Montana? Abandoning friends and family and pets during the holiday? Yes, it could only be our Extreme Car Camping Guru, Lael Powell Rushing.
Earlier this week, we spoke briefly with Lael, at a rest stop off of I-15 south of Dillon, Montana, a few miles north of his most recent squat, the Clark Canyon Reservoir camp site.
"Car camping can be an incredibly cheap and enjoyable way to see the world," Lael said. "But you have to be smart."
Lael gave us this short list of his Top Ten Car Camping Tips — some of this might be obvious for car-camping veterans. But if you're a newbie, read carefully…
1) Site Selection — aka How to Avoid Losers. This is the biggest key to successful car camping. The last thing you want is to be awoken during the middle of the night by a bunch of rowdy locals. Avoiding losers is all about site selection. Don't choose the scenic, road-side, obvious spot to spend the night. This is a recipe for disaster. If you see beer bottles, broken glass, and shot-gun shells around the ground at an otherwise prime spot, move on. It's not worth the inevitable hassle.
2) BYOW. You're car camping after all. Don't forget to fill up a 5-gallon container of water before you leave town. The last thing you want to do, after finding that primo spot is to have to leave to find water. If you have water, you are completely independent. It opens your mind to a whole new range of potential camping sites. Want to camp in the middle of a dry lakebed? Sure, why not, you've got plenty of water.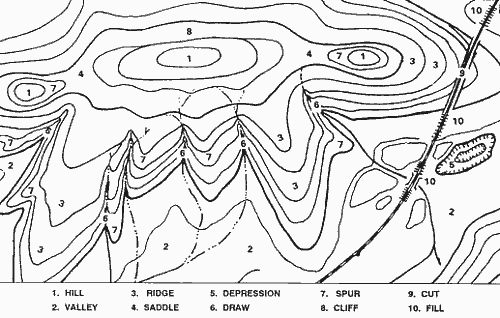 3) The devil is in the details: the topo map. Perhaps the most important single item, after water, is a good map. I'm not talking about a road-map. I'm talking about a topographic map. There's no substitution for finding that extreme car camping site. I recommend the DeLorme Gazetter series. At the state level, it combines the best of road information with the best of topographic information. If you're feeling very extreme, however, even this will not suffice. Then I recommend having even more detailed topographic maps on hand, like USGS 7.5′ topo quads. With these, you can pretend that you're backpacking, and the skies the limit as far as navigating your vehicle to the premier camping spot.
4) Don't be afraid to trespass. Very often, while extreme car camping, the need arises to ignore certain trivial laws. Of course, context is very important here, and you need to be careful. But when it comes to distinguishing between miles and miles of open BLM land versus scattered private inholdings, it's anyone's guess whose land your on (your forgot the map, right?). You never know, the ideal camping spot might just be around the next corner.
5) Make yourself invisible. This goes along with tips #1 and #4. Make sure your
car/tent/etc… are invisible from the road, if possible. Privacy is the key to successful, and uninhibited car camping. If you can tuck your car behind some trees, you're golden. Again, the last thing you want to do is invite trouble to your camp.
6) Don't hesitate to leave on a moment's notice. You have to be on your toes when you're extreme car camping. If a wigged-out meth-head shows up in your camp in the middle of the night, it's time to leave (true story). If you ever hear losers nearby, it's time to leave. Never try to rationalize with losers in the middle of the night. Especially if you're driving a Subaru, or Volvo.
7) Self-medicate. No-one ever got a DUI sitting around a camp-fire. Don't worry about Tip #6. You can't prepare for all contingencies.
8) Unveilings. This is an important aspect of extreme car camping. You don't want to take the self-medication for granted. Save up for special occasions. A primo vista of a new mountain range. The first distant view of the ocean. Ecotones. You've been on the road for days. Things get stale. Look for places where scenery or events unveil themselves to you in a new way, leverage that feeling, and take advantage of tip #6.
9) Keep your eyes open for foxes. It's late, way past dark, and you still don't have a camping spot. Don't despair. Follow your instincts and keep heading for that chunk of wilderness on the map. The more foxes you see, the better your chances of landing that primo spot. In other words, stay optimistic, and don't ever give up.
10) Know the best route home. You're out there in the wilds. You've looked at the map a hundred times. You know it's going to be a long ride home, but you have no choice. Don't hesitate to pick a route that would seem otherwise unconventional. Sometimes, the fastest way back from the Alvord Desert to Portland, OR is via Boise, ID, or Winnemucca, NV.
Sometimes.
Leave a Reply
You must be logged in to post a comment.