Tuesday, July 10th, 2007
What could be less contrarian than Pike Place Market? The most over-touristed, cliched spot in Sea-town, and perhaps all of the Pac Northwest. Yet, the CT's Urbanologist Max Grinnell writes yesterday:
"This is a place that truly defines Seattle…I spent so much time there when I was growing up, it wasn't funny…every chance I got, even for a few minutes, I was there to just watch people or do whatever."
Grinnell then goes on to suggests that we read this recent story on Pike Place Market in the Seattle Times. And next week, the kid - who was beaten and driven out of his Seattle high school by a group of Hmong gangster, the kid who vowed to never live in the Emerald City because of SADS (seasonal affective disorder) will go home, and give us his very personal guide to the market, and underground Seattle..
The Urbanologist on Why Getting Directions in Maine is so Damn Hard?
Of all the places we've travelled to, north of Guatemala, east of Kazakhstan, no place is as impentrable, as confounding, as Maine. It's not because the roads are pot-holed riddled, it's not because getting from Skowhegan to Waterville, or from Caribou to Houlton, is a particular challenge. IT's because the lobster-eating, potato-farming population can't seem to give you a straight answer. They're almost as bad as the French.
At last, though, Grinnell finds a partial explanation in an article, "Why Mainers Often Wax Existential" from the Maine Times.
Metrosexual Travel: Why It's Contrarian?
In the Spring of 2007, the Board of the CT made a maverick decision. We became the first online travel publication, the first men's lifestyle magazine - in fact, the first omnimedia company in the Midwest - to hire a specialist in the Metrosexaul Market. That was Rob Jordan, a 32-year-old Connecticutan. You can read more about Rob, and why we chose him on his bio page. But in today's CT forum, we're hosting a debate on the issue. Why Do Metrosexuals Travel? And why do we care? And is Metrosexuality still relevant?
Here are some thoughts, first posted on CNN, and moderated by Jordan.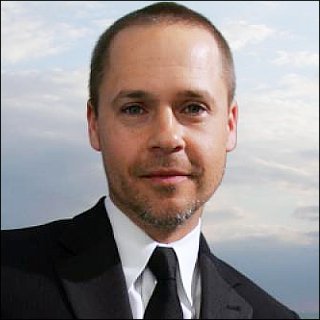 To say that metrosexual travel is on the rise is redundant. Metrosexuals in general are those who have travelled the world, seen different cultures and appreciate the finer things in life. I question whether there is such a thing as a metrosexual who is not well travelled. Darren H. Curacao
If you mean by "metrosexual" you also mean "fussy and difficult", then, unfortunately, yes. I have been stuck beside these types on one too many long flights. John Masten, Washington D.C.
A distinction between traveler, business traveler, and vacationer must be made in the discussion of metrosexuality. Travelers do not go on trips for one week at a time like vacationers typically do and do not usually visit places for business purposes. Travelers are gone for months and even years at a time. Unlike metrosexuals, who are concerned with fashion, food and grooming, travelers are concerned with staying warm(cool) and dry, eating, and the occasional opportunity to shower and wash clothes. Thus, it may be true that the metrosexual business traveler and the metrosexual vacationer is on the rise, metrosexual travelers are not. Justin, Washington D.C.
Metrosexual males are soon to be on the decline, if not already there. There is a huge trend towards the re-masculinization in America, since the metrosexual movement took that away. Bigger more masculine men with facial hair are on the rise. Lloyd Taylor, San Francisco, California
The metrosexual traveler travels everywhere with ease and splendour! As a young professional woman, it is nice to be in such fine company when I travel, the elegance of flying is back! Cynthia Carrasco, Glendora, California
Leave a Reply
You must be logged in to post a comment.